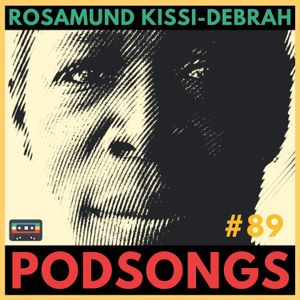 Rosamund Kissi-Debrah is a grassroots campaigner in London, UK raising awareness of asthma and the health problems that can be caused by air pollution. Kissi-Debrah's campaign for clean air followed the death of her 9 year old daughter, Ella Roberta, in 2013 who had experienced a series of severe asthma attacks over several years. A 2014 inquest focused only on Ella's medical care, prompting Kissi-Debrah to campaign for air pollution to be included on her child's death certificate, after learning about its possible adverse effects on health. Her campaign has led to a second inquest in 2020, where evidence about air pollution was considered, with a ruling in December 2020 that pollution from the South Circular Road, London was a contributing factor to Ella Roberta's death. 
Roberta also co-founded the Ella Roberta Family Foundation to promote her goals more widely to the public and officials. This charity aims to improve the lives of children affected by asthma in South East London. It engages with politicians and policy makers as well as young people and communities to raise awareness of asthma, advocate for better medical treatment of asthma and also campaigns for clean air. 
Lyrics to the song that was inspired by the interview:
THE BALLAD OF ELLA KISSI-DEBRAH 
Reading in the papers  
Numbers written there  
Of how many die each year  
Cos of dirty air 
But numbers they don't speak  
Drama they lack  
Unlike the sound of hearing someone  
Die from an asthma attack 
What can change? 
So that - Ella Kissi-Debrah  
Didn't die in vein  
And we all take action  
And Policies change 
Ella Kissi-Debrah  
Hear our prayers  
So that no more children  
Will die  
From breathing air 
Ella Kissi-Debrah  
Deserves a happy tune  
But this song is not for her  
It is meant for you 
To pluck and play your heart strings  
So you think twice before we drive  
And decide who you will give your vote to  
So more kids stay alive 
So that - Ella Kissi-Debrah  
Didn't die in vein  
And we all take action  
And Policies change 
Ella Kissi-Debrah  
Hear our prayers  
So that no more children  
Will die  
From breathing air 
--- Send in a voice message: https://anchor.fm/podsongs/message