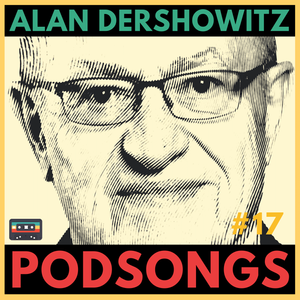 Alan  Dershowitz is an American lawyer and legal scholar known for his scholarship of U.S. constitutional law and American criminal law, and a noted advocate of civil liberties. He taught at Harvard Law School from 1964 through 2013, where he was appointed as the Felix Frankfurter Professor of Law in 1993. Dershowitz is a regular media contributor, political commentator, and legal analyst. He is also a prominent voice on the Arab–Israeli conflict and has written several books on the subject.  
Dershowitz is known for taking on high profile and often unpopular causes and clients. As of 2009, he had won 13 of the 15 murder and attempted murder cases he handled as a criminal appellate lawyer. Dershowitz has represented celebrity clients including Mike Tyson, Patty Hearst, Leona Helmsley, Julian Assange, and Jim Bakker. Major legal victories have included two successful appeals that overturned convictions, first for Harry Reems in 1976, followed by Claus von Bülow in 1984 who had been convicted for the attempted murder of his wife, Sunny. 
In 1995, Dershowitz served as the appellate adviser on the O. J. Simpson murder trial, part of the legal "Dream Team", alongside Johnnie Cochran and F. Lee Bailey. Dershowitz was a member of the defense team for Harvey Weinstein in 2018 and for the impeachment trial of Donald Trump in 2020. He was a member of the legal defense team for Jeffrey Epstein and helped to negotiate a 2006 non-prosecution agreement on Epstein's behalf.  
Dershowitz is the author of several books about politics and the law, including Reversal of Fortune: Inside the von Bülow Case (1985), the basis of the 1990 film; Chutzpah (1991); Reasonable Doubts: The Criminal Justice System and the O.J. Simpson Case (1996); The Case for Israel (2003); Rights From Wrongs: A Secular Theory of the Origins of Rights (2004); and The Case for Peace (2005). His two most recent works are: The Case Against Impeaching Trump (2018) and Guilt by Accusation: The Challenge of Proving Innocence in the Age of #MeToo (2019). 
Listen to the song I wrote after being inspired by my conversation with Alan called 'Unbendable'  and all the other Podsongs 
Lyrics to the song that was inspired by the interview:
UNBENDABLE
CAPO 6th 
VERSE 
C (F#) 
Born in Brooklyn 
Raised in the boom 
A mensch man with honour 
From class to courtroom 
F (B) 
Taught to fight 
For constitutional rights 
CHORUS 
                                 G (C#) 
Defend the undefendable 
F (B) 
Make complex comprehendible   
G (C#)       
With principles  
                C (F#) 
Unbendable 
VERSE 
Defending due process  
The truth not coerced 
Freedom for all 
First Amendment comes first 
Taking the stand 
When others stand down 
  
CHORUS 
MIDDLE 
Am (D#m) 
Trial by jury 
Em (A#m) 
And trial by state 
F (B) 
Or trial by Twitter 
G (C#) 
Trial by hate 
Media censored  
Socially censured  
The mob mentality's 
Our new normality 
INSTRUMENTAL 
VERSE 
Impeached or accused 
Now doubt is removed 
But aren't we all innocent 
Until guilt is proved? 
Trial by ordeal 
Without appeal 
CHORUS