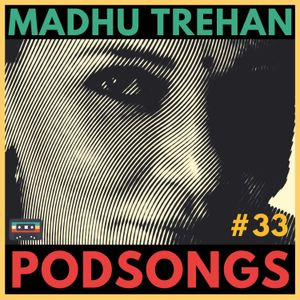 Madhu Trehan studied at Welham Girls' School in Dehradun, graduating in 1962. In 1968, she went to Harrow Technical College & School of Arts in London to study journalistic photography. She earned a master's degree in journalism from Columbia University, New York in 1972. While in New York, she worked at the United Nations in their press department, and served as an editor for a weekly newspaper, India Abroad. She returned to India in 1975 when she founded and started the news magazine India Today, with her father V.V.Purie, owner of Thomson Press. Trehan left the magazine to her brother's stewardship in 1977 during her pregnancy, and returned to New York to start her family. Upon her return to India in 1986, Trehan produced and anchored Newstrack, India's first video news magazine, which earned her a reputation as a pioneering investigative journalist. 
In Aug 1994, Madhu Trehan took the rare and only interview of Yakub Memon who was convicted in 1993 Bombay bombings. In 2009 Trehan published her first book, Tehelka as Metaphor: Prism Me a Lie, Tell Me a Truth, examining the 2001 Operation West End exposé and its aftermath. Trehan has written for leading news magazines and newspapers such as Outlook India and Hindustan Times. In 2000 she launched Wah India, a website and print magazine. She, along with three other colleagues, also launched a crowd-sourced media critique website calledNewslaundry in February 2012. 
Lyrics to the song that was inspired by the interview:
IN MY OPINION
VERSE 
D 
My opinion 
                         A 
Is what people pay me for 
                        G 
I don't think I know anymore 
D                         A 
Than you or anyone else 
My opinion 
Is for the gullible 
I'm not culpable 
Just an actor playing a part 
BRIDGE 
Em                                           A 
I tell people what they want to hear 
An affirmation of their own ideas 
CHORUS 
Em 
And in a world of minions 
G 
Under dominion 
A 
You need strong opinions 
D 
Lightly held 
VERSE 
My opinion 
Maybe overkill 
But it pays my bills 
Which is more than you can say for yours 
My opinion 
Brings in advertising 
Which sells people other things 
The secret cycle is shuddering 
BRIDGE 
I'm an illustrator that is all 
The picture that I paint must be colourful 
CHORUS 
INSTRUMENTAL (BRIDGE & CHORUS) 
MIDDLE 
Em                                              Am 
Take what I say with a pinch of salt 
The actions of others are not my fault 
Can I be blamed for behaviour or refusal to think? 
If someone pours you poison do you drink? 
CHORUS