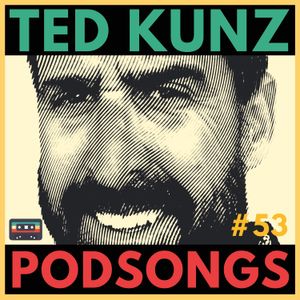 Ted Kunz is the two-wheeled wanderer from Idaho. Hear me chat to him about his latest adventures in Africa.
His yuppie job nourishing nothing and taking him nowhere, in April of 2019 Ted Kunz bailed out and headed south from the USA on board a dual-sport motorcycle. Immediately, he began submitting monthly Dispatches to The Idaho Press, his home state newspaper. He had the loose idea of chronicling two years on two wheels, a full circumnavigation of the globe, for a home audience. 
Passing through 17 Latin American countries, he finally reached Argentina after riding some of the more challenging routes in the Americas. From there, he transitioned by plane to Cape Town, South Africa where he began again, this time pedaling a bicycle, with a rough idea of surviving 13,000 kilometers to Cairo. 
Then, in March of 2020, the pandemic struck. Barely making it over the border into Zambia, a series of serendipitous events led to the construction of a fully-equipped school science laboratory in a tough neighborhood in Livingstone, a miraculous story and a victory for the spirit. 
Ted's regular Dispatches to the Idaho Press proved to be immensely popular, and have since turned into a book titled "Two Wheeled Wanderer: An Obscure Man in Obscure Places," available online from Pediment Publishing. An ebook is also forthcoming. 
Ted met Jack at a show in Amsterdam in 2007, and he's sure glad for that. Less notably, he holds a degree in Economics from NYU and a couple of bourgeois credentials too, the content of which he'd rather forget.
Follow him on Instagram and his newspaper column in Idaho. His new book is out now The Two-Wheeled Wanderer
Lyrics to the song that was inspired by the interview:
BICYCLE RIDE 

I wanna take you for a ride on my bicycle  
On my bike, on my bike, 'cause it's all I got

I wanna take you for a ride on my bicycle  
'cause it's all I got 

No I ain't got a car 
Can't take you that far  
But I know we'll have a good time  

So jump on the back  
Of my bicycle rack  
And together we can fly  

I wanna take you for a ride on my bicycle  
On my bike, on my bike, 'cause it's all I got 

I wanna take you for a ride on my bicycle  
'cause it's all I got 

We'll see such wonderful things  
Just you and me  
Through the stars you'll see my name? 

Some dust on your skin  
Wash it in off in the ocean  
And you'll never be bored again  

I wanna take you for a ride on my bicycle  
On my bike, on my bike, 'cause it's all I got 

I wanna take you for a ride on my bicycle  
'cause it's all I got