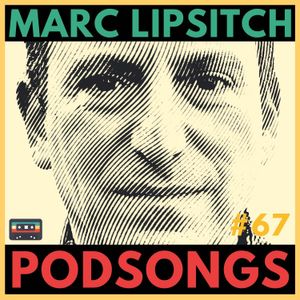 Marc Lipsitch is an American epidemiologist and Professor in the Department of Epidemiology at the Harvard T.H. Chan School of Public Health. He is also the Director of the Center for Communicable Disease Dynamics. He is currently working on modeling the transmission of Coronavirus disease 2019 (COVID-19). Lipsitch attended Yale University, where he received his Bachelor of Arts degree in philosophy in 1991. He attended Oxford University as a Rhodes Scholar, studying zoology, and received his Doctor of Philosophy degree in 1995. There, he studied under Robert May and Martin Nowak. He then returned to the United States for his postdoctoral fellowship at Emory University from 1995 to 1999. During that time, he worked at the Centers for Disease Control and Prevention before joining the faculty at Harvard T.H. Chan School of Public Health.
Lyrics to the song that was inspired by the interview:
THE TERRIBLE TALE OF GAIN- OF- FUNCTION RESEARCH UNDER THE STREETLIGHT
I was reading in the Lancet just the other day 
About the risk and benefits of gain-of-function 
How some thought it desirous 
Give functions to a virus       
Of virulence and transmissibility 
Thereby enabling assessment 
to inform investment 
In preparedness plans for pandemics 
But what was the cause of the funding pause? 
Human error in high containment labs 
Gain-of-function 
Strange instructions 
Vague assumptions 
Gain-of-function 
We can't even predict 
How influenza hits 
From one season to the next 
Instead of understanding these 
And improving the vaccines 
They look for answers where the looking's good 
Testing out the 'ifs' 
And sequencing the 'whats' 
Like, how about if this virus was airborne 
Cos if we know, how transmission goes 
We're better prepared to prevent it 
Gain-of-function 
Insane construction 
Plain dysfunction 
Gain-of-function 
From ferret, to ferret 
Really is there merit? 
Research it, regret it 
Disaster you'll inherit 
From mammal to mammal 
It's utterly disparate 
Don't get it? Don't sweat it? 
It'll kill if you let 
"Why are you looking under the streetlight? 
Do you think the answer's over there" 
The searcher answered with a spurious riposte                                                  
"No, but the light is brighter over here" 
Gain-of-function 
Insane construction 
Plain dysfunction 
Gain-of-function 
Strange instructions 
Vague assumptions 
Gain-of-function