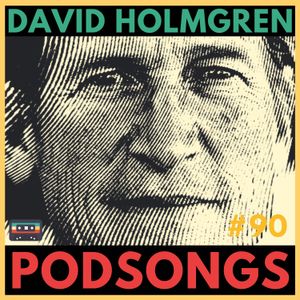 Australian environmental designer, ecological educator and writer. He is best known as one of the co-originators of the permaculture concept with Bill Mollison. His latest project is RetroSuburbia is part manual and part manifesto. The book shows how Australian suburbs can be transformed to become productive and resilient in an energy descent future. It focuses on what can be done by an individual at the household level (rather than community or government levels). 
RetroSuburbia is a source of inspiration, introducing concepts and outlining patterns and practical solutions. It empowers people to make positive changes in their lives. As with David's previous work, it is thought-provoking and provocative. If you are already on the path of downshifting and living simply, exploring RetroSuburbia will be a confirmation and celebration that you are on the right track and guide you on the next steps forward. If you are just beginning this journey, it provides a guide to the diversity of options and helps work out priorities for action.  For people concerned about making ends meet in more challenging times, RetroSuburbia provides a new lens for creatively sidestepping the obstacles. 
The book outlines options available to retrofitters in three 'fields' – the Built, Biological and Behavioural – along with speculation on the future and philosophical musings. Throughout the book, examples from David's 'Aussie St' story and real life case studies support and enhance the main content. RetroSuburbia can be read as a whole, cover to cover, or can be dipped into according to your interests.
Lyrics to the song that was inspired by the interview:
RETROSUBURBIA
You say this way of living is way too hard 
Start a revolution in your backyard 
Be the change in the world that you wanna see 
What if you could stay right where you are 
No more wasting hours every day in a car 
What if you could make a living doing what you really love 
Retrofit suburbia 
Downshift through the gears 
Before the crash, be earlier 
thriving there for years 
Are you Ready? 
Are you Ready? 
Are you Ready? 
Ready for resilience 
What if you could suddenly be free of debt 
Leave behind your worries and your woes forget 
What if you were poor but the richest man you know 
Yes imagine being rich beyond your wildest dreams 
Cos you lived entirely within your means 
Saying you were happy already right where you are 
Retrofit suburbia 
Downshift through the gears 
Before the crash, be earlier 
thriving there for years 
Are you Ready? 
Are you Ready? 
Are you Ready? 
Ready for resilience 
You don't like the way we're living 
Build it for yourself 
Surrounded by abundance 
In happiness and health 
What if the world around you collapsed 
But you felt so relaxed 
Cos you'd reduced yourself years ago 
Now help all the rest 
Are you Ready? 
Are you Ready? 
Are you Ready? 
Ready for resilience 
Ready 
Are you Ready? 
Are you Ready? 
Ready for resilience 
--- Send in a voice message: https://anchor.fm/podsongs/message