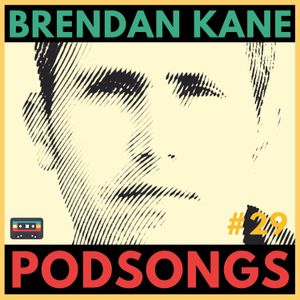 "Brendan Kane is a growth hacker for Fortune 500 corporations, brands, and celebrities. He thrives on helping brands systematically find and engage new audiences who reward relevant content, products, and services with their attention and spend. Brendan started his career at Lakeshore Entertainment where he oversaw all aspects of Lakeshore's interactive media strategy. At Lakeshore, he worked on 16 films that generated a worldwide gross of $685 million dollars. While at Lakeshore, Brendan pioneered the first-ever influencer campaigns to effectively promote Lakeshore's movies. Brendan went on to build applications and platforms for celebrity clients Taylor Swift, Rihanna, Xzibit, Charles Barkley, Michael Strahan, supermodel Adrianna Lima, and pro skateboarder Ryan Sheckler. Brendan is known for creating an innovative application for Taylor Swift and Rihanna that can automatically turn any Facebook profile into a website in less than 60 seconds. The applications and platforms Brendan created for his celebrity clients have been accessed by 50 million+ people worldwide. He also served as a consultant for the NHL and NFL Players Association on how to bolster their digital offering to both players and fans. In partnership with MTV, Brendan conceptualized and built an advertising technology that monetized consumer-to-consumer interaction within social networks. This technology was utilized by MGM, Lionsgate, Sony, Yahoo, MTV, Rockband, and Vice Magazine. Brendan helped grow Strike Social to one of the top social media buying intelligence companies in the world. Strike Social runs over 2,500 advertising campaigns a day for brands such as; Disney, Fox, NBC, Netflix, XBOX Linkedin, and many notable fortune 100 companies. Brendan is most recently known for generating one million followers in 100+ counties in less than 30 days. He went on to publish the best-selling book; One Million Followers breaking down how he was able to achieve such a feat." 
Lyrics to the song that was inspired by the interview:
 HOOK POINT
VERSE  
G                             Em                       C                G 
In our three-second world, people are scrolling so fast  
G                       Em                       C                D 
I had your attention but in a moment it passed  
Most people's ads aren't clever and their message gets lost  
Connect with your audience to get yours across 
CHORUS 
                                      C                  
That's why you need a hook point 
                               D 
A headline like a setpoint 
                                   C                        D 
That reaches out and pulls your reader in 
Gotta have a hook point 
Or you'll only disappoint 
Yourself and your viewers and your friends 
VERSE 
We're seeing thousands of messages every hour of every day 
But stand out with a twist by changing just a small way 
Like the writer who added four words to an old beggar's sign: 
G       C               Em     G 
"It is spring but - I am blind" 
CHORUS 
That's why you need a hook point 
A headline like a setpoint 
That reaches out and pulls your reader in 
Gotta have a hook point 
Or you'll only disappoint 
Yourself and your viewers and your friends 
MIDDLE  
Am 
With an image or an insight 
G 
An idea or some text 
F 
With added personality 
Em 
To grab their interest 
Mock it up and test it 
Try to find the best bit 
Simplify the concept 
Til you find what really works 
MIDDLE 
CHORUS 
Got a hook point 
A headline like a setpoint 
That reaches out and pulls your reader in 
Gotta have a hook point 
Or you'll only disappoint 
Yourself and your viewers and your friends 
OUTRO [Strummed once] 
G                             Em                       C                G 
In our three-second world, people are scrolling so fast  
Em           C                      D        G 
I had your attention but it didn't last