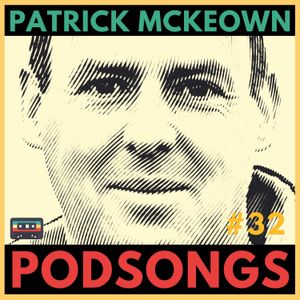 World-renowned author and breathing practitioner Patrick McKeown was educated at Trinity College in Dublin, before completing his clinical training in the Buteyko Breathing Method at the Buteyko Clinic, Moscow, Russia. This training was accredited by Professor Konstantin Buteyko. 
From a young age, Patrick suffered from asthma and relied on an array of medicines and inhalers until he discovered the Buteyko Method at the age of 26, experiencing immediate relief from his symptoms. By applying the principals of the Buteyko Method, Patrick remains asthma-free since then, a feat that over 20 years of medication had failed to accomplish. 
In a career spanning 15 years, Patrick has since also become a bestselling author and expert on the topic of optimal breathing for improved health, well-being, and fitness. 
Among the eight books Patrick has written, two have consistently remained in the top ten best sellers on Amazon.com: ' Close Your Mouth' and ' Asthma Free Naturally'. 
His latest book ' The Oxygen Advantage®' is based on 4 years of scientific research and tailors breathing exercises for anyone seeking to improve their fitness and sports performance. Already in its 3rd print run in the UK since September 2015, ' The Oxygen Advantage®' is set to revolutionize how we train, by addressing dysfunctional breathing patterns and simulating high altitude training through specific breath-holding exercises as devised by Patrick. 
Lyrics to the song that was inspired by the interview:
 MOUTH BREATHER
VERSE 
A                            F#m 
Well his bad breath is deadly 
D                            A 
And his teeth are decayed 
F#m            D           E 
His dentist is a worried man 
A                            F#m 
All because he never used 
D                            A 
His nose like he should 
D             E           A 
Things are going downhill from here 
CHORUS 
                              D 
Cos he's a mouth breather 
                                            A 
He doesn't sleep cos he's a mouth breather 
                                           D 
My mama didn't raise no mouth breather 
                                                   A 
You look so poorly, cos you're mouth breather 
E                       D       A 
Who know so many side effects? 
VERSE 
Now his chin is receding 
And his face is too thin 
So much he's got an overbite 
At school he's no attention 
Cos he don't sleep so good 
Now they got him on Ritalin 
CHORUS 
MIDDLE 
F#m 
After years of poor sleeping 
A 
Made worse by the drugs 
Bm                D 
He's failed academically 
Now he's a labourer 
Thinks he's a failure 
He draws in a long breath 
Then  let's out a deep sigh 
"It's not cos I didn't try"              
If only then I had known why 
CHORUS 
 E                                A 
Nobody saw I was a "Mouth Breather" 
                                                   F#m 
They could have warned me "Mouth Breather" 
                                               D 
They should have called me a "Mouth Breather" 
                        E 
I would have changed  
Now I've poor immunity "Mouth Breather" 
Zero opportunity "Mouth Breather" 
I lost my dreams "Mouth Breather" 
It's too late for me 
But think of the children "Mouth Breather" 
Save one of them "Mouth Breather" 
Shout out to everyone "Mouth Breather" 
The cycle must stop 
INSTRUMENTAL OUTRO