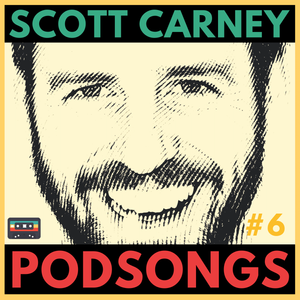 Investigative journalist and anthropologist Scott Carney has worked in some of the most dangerous and unlikely corners of the world. His work blends narrative non-fiction with ethnography. What Doesn't Kill Us was a New York Times bestseller; other works include The Red Market and A Death on Diamond Mountain. Carney was a contributing editor at Wired for five years and his writing also appears in Mother Jones, Men&rsquo's Journal, Playboy, Foreign Policy, Discover, Outside, and Fast Company. His work has been the subject of a variety of radio and television programs, including on NPR and National Geographic TV. In 2010, he won the Payne Award for Ethics in Journalism for his story " Meet the Parents," which tracked an international kidnapping-to-adoption ring. Carney has spent extensive time in South Asia and speaks Hindi. He attended Kenyon College and has a master's degree in anthropology from the University of Wisconsin-Madison. He currently lives in Denver, CO 
Listen to the song I wrote after being inspired by my conversation with Scott called 'True Believer' and all the other Podsongs 
Lyrics to the song that was inspired by the interview:
 TRUE BELIEVER
Key: F 
BPM: 62 
VERSE 
F 
There's a wedge, we drive 
C 
For our minds, to thrive 
Bf                   C 
We wither in this world 
Or we evolve 
What is truth? What's belief? 
What is hiding underneath? 
In the lie-infested world in which we crawl 
BRIDGE 
Bf                                          C 
You call me faithless - but my faith's unshakeable 
Bf                                          C 
In fact, I'm one of only a few believers left 
VERSE 
From what I've seen with my own eyes 
A lie is always in disguise 
My faith's built on solid base 
I trust in what I touch or taste 
I've been convinced by black and white 
That today will end in night 
The song is long while will is free 
Life ends in a minor key 
INSTRUMENTAL (Wha Wha Wha) 
BRIDGE 
You call me faithless but I've no doubt 
I'm a true believer - believe me! 
CHORUS 
I've faith men cheat, Faith men lie 
Faith they steal, one day die 
I'm a believer! 
A true believer 
I've faith they'll kill to make a million 
Sell their bodies, sell their children 
I'm a believer! 
A true believer 
OUTRO 
Lies are always told 
As lives are, bought and sold 
Our belief is the currency that we traded away